"I want a perfect album for me!"
The prettiest easy-to-make mini-album that is perfect for you...
All photos fit nicely "Basic"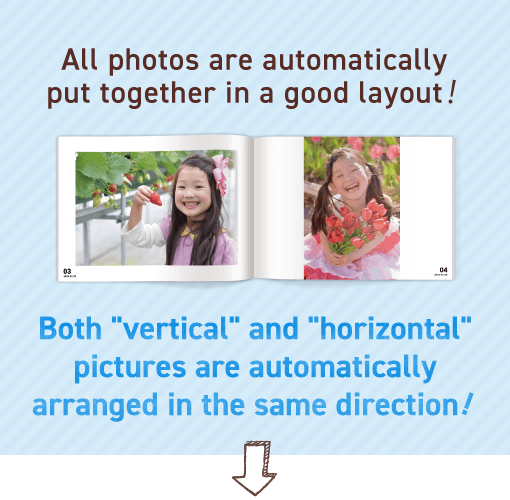 Automatic size adjustment according to photo ratio
Recommended for those who like taking pictures of various sizes, vertical, or horizontal. Size and photo orientation are automatically determined to create a layout that fits neatly!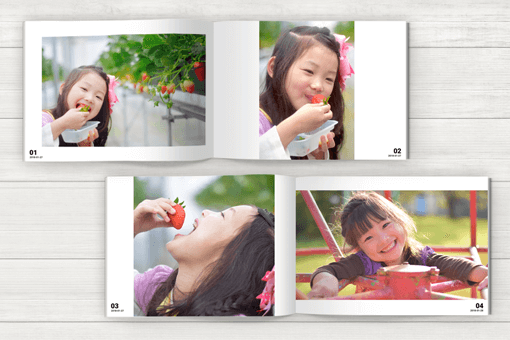 Enlarge all photos "Wide"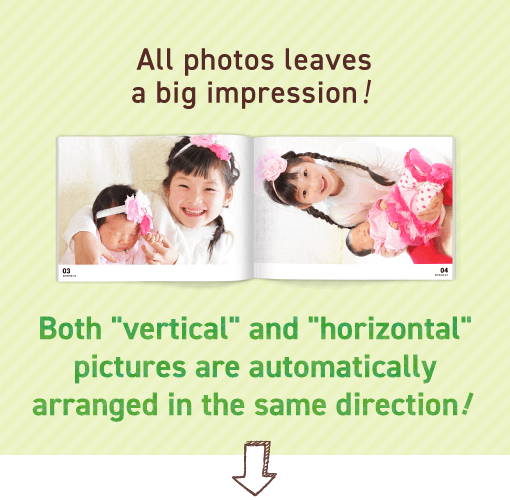 Enlarge all the photos
A layout that automatically identifies photo orientation and displays photos in layouts! It is also ideal for pictures of your energetic children.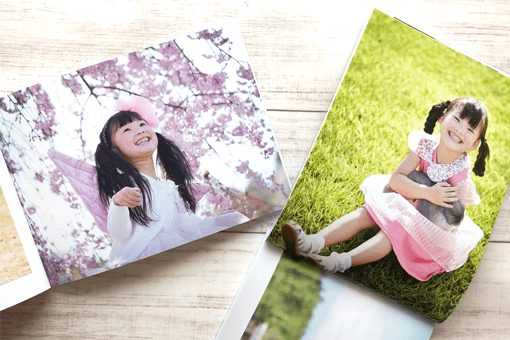 Input photo date automatically(Basic / Wide Common Function)
The application automatically prints the photo date which will make looking back at your photos, like those of your first summer vacations, more exciting.
If you don't want to print the date, you can easily change the application settings.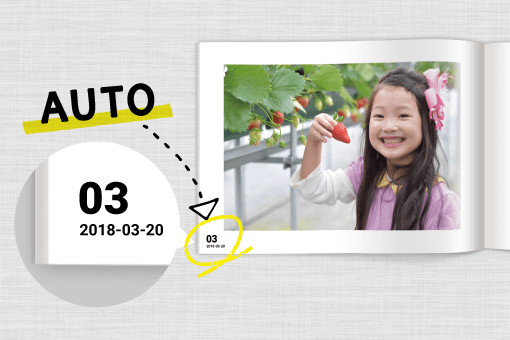 You can do this with MagsIncs mini-album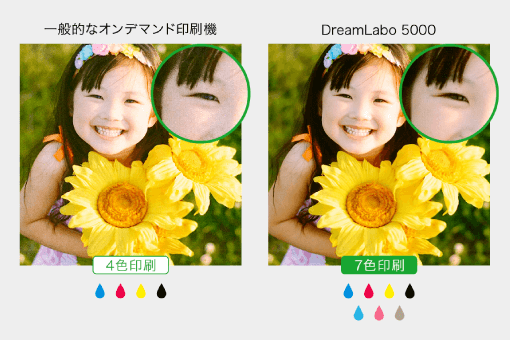 "Superb" and long lasting
Photos are things you look back on many times. If the quality of the photos isn't great, the impression when you open the album tends to fade.
The "Mini-Album"printed using the DreamLabo 5000 is a professional, high-quality print. We will deliver albums that bring back vivid memories every time you open it in premium edition print.

Only need 5 minutes of your spare time!
Select a photo and it's complete! With the new auto layout function, the application automatically selects the most suitable layout.
Since it can be done with smartphones, you can make it while traveling by train, after your children sleeps, whenever you want.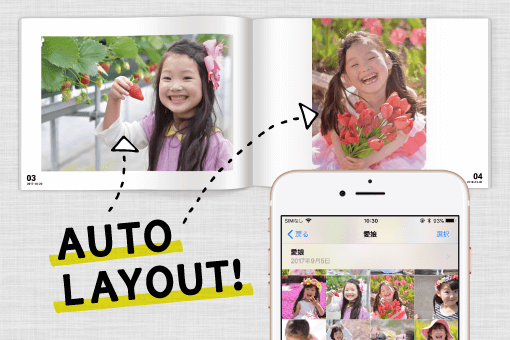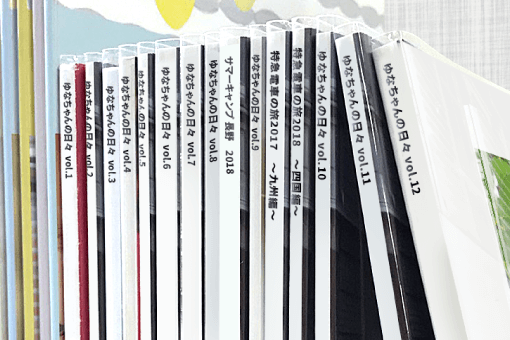 Title printed on the spine
With the title on the book spine, it will be easier to find the book even if you keep it with other books!
If you don't want the title on the book spine, you can easily remove it using the application.
※Book title will be printed on the book spine.
※Update MagsInc. to the latest version (iOS 3.5.2 or later)(android 4.6.3 or later).

Choose the number of pages
There are three (36 / 46 / 56) choices for page number.
We recommend the 56-page album for compiled multiple photos, and the easy-create 36-page album for compiling travel photos.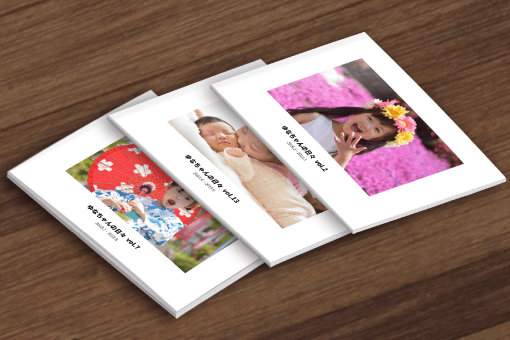 Specs
Size
17.8cm X 12.7cm
Number of Pages
36 / 46 / 56 pages
Maximum number of Photos
"Basic"and "Wide" *When edited with automatic layout
36 pages - 32 photos (1 photo each on the 30 main pages + 1 for the cover + 1 for the back cover)
46 pages - 42 photos (1 photo each on the 40 main pages + 1 for the cover + 1 for the back cover)
56 pages - 52 photos (1 photo each on the 50 main pages + 1 for the cover + 1 for the back cover)

Paper Quality: Cover
Fine surface gloss raster
(Canon's semi-glossy thick-mouth-type paper, which brings out a calm texture with a delicate unevenness)
Paper Quality: Interior Paper
Satin Paper
(Cannon Semi-Gloss Paper, showing gentle texture with a matte finish)
Printing
7-color printing/Canon's business printers DreamLabo 5000
Finish
Full-color
with a clear book cover!
Price
36 pages JPY 1,037 + shipping cost
46 pages JPY 1,355 + shipping cost
56 pages JPY 1,573 + shipping cost
* See here for affrordable Quantity Discount
About the book spine title
Book title will be printed on the book spine.
Multiple-lined titles will be printed in a single line.
Subtitles will not be printed.
The maximum number of characters is about 100.
The font will be the same as the front cover title.
Please make sure it fits the book spine using the preview function when publishing. * Font size will be set automatically.
Also, errors in the title positioning may occur due to manual processing. An error of 2.0mm or less will not be eligible for republishing.