It's almost like a picture book!
It's the "Mags board book" which is perfect for long-term storage.
What's a board book?
It's a book made from hard and thick (board) paper, like the ones used in children's picture books.
NEW
Spread pages are now available!
*Change to a spread page through the spread page button.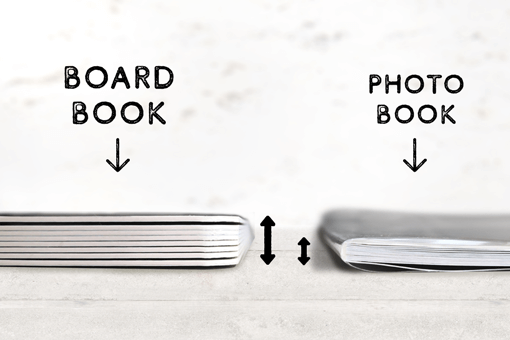 It's sturdy!
As you may see from its thickness, you don't have to worry about tears or folds. It's recommended for your favorite photos or photos you would like to store long-term.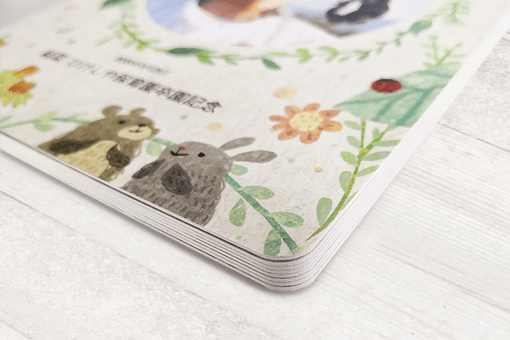 Rounded edges
Safe for children! Gentle finish with rounded corners, so you don't have to worry about the corners getting folded.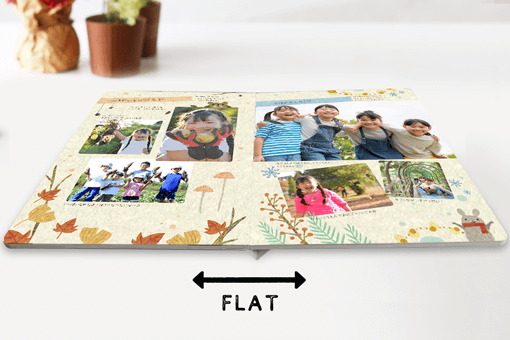 Ease of turning pages
The pages spread flat which makes it very easy to look at and prevents the pages from turning uncontrollably.
Even small children can enjoy turning the pages on their own.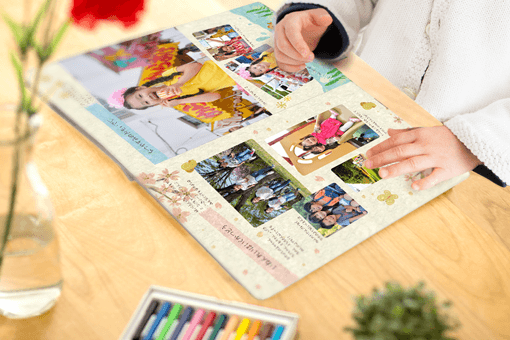 Dirt repellent
The board book cover is coated with polypropylene which makes it dirt repellent. Even if dirt sticks on to it, you can easily wipe it off.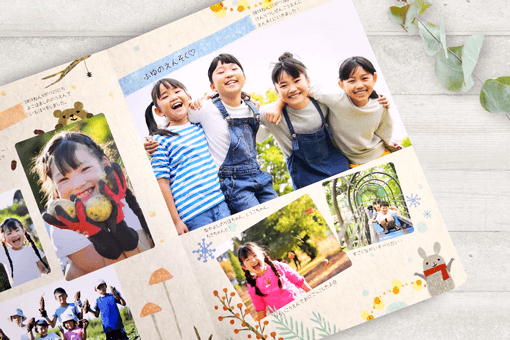 Long-term storage
Premium printing through the "DreamLabo5000" professional printer was employed in the printing process.
Skin tones and the depth of the shadows are convincingly and beautifully expressed on every page.
Also, you can store your memories vividly because of the durable printing technology.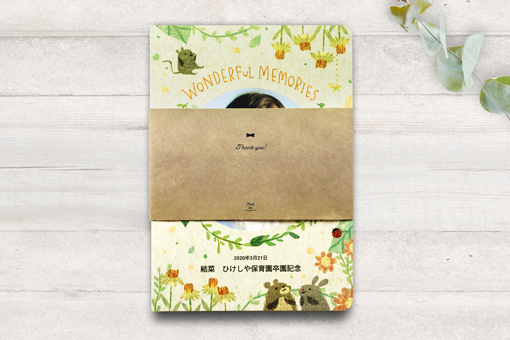 Excellent gift
Exclusively for board books! It comes with a cute Thank you paper💛
You can add a one phrase message.
Layout-change function
It's equipped with a layout-change function which is popular for photo books.
You can put a full-scale photo, combine many photos, or change the page to your preferred layout.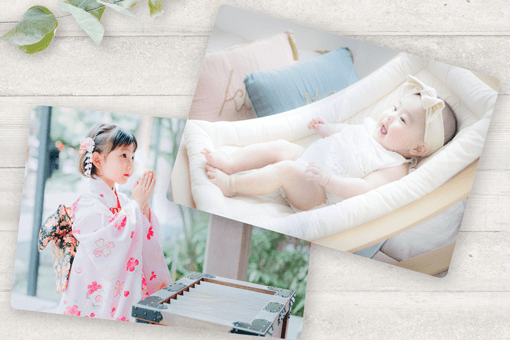 photo spread setting
It is now possible to set a double-page spread for photos. Make the most of the flat binding of the boardbook.
*The spread page button is available for spread page applicable pages.
*Pages without the spread page button can also be changed to spread pages through the change-layout function.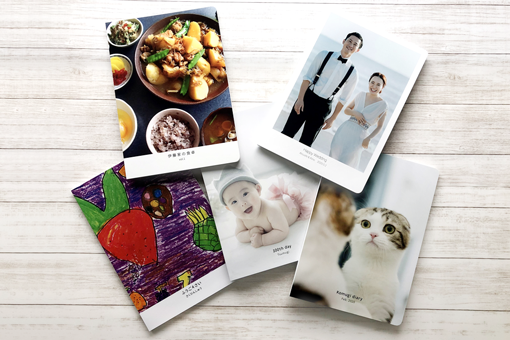 Limitless design
The FreeSpace template allows you to compile and make the most out of any photo.
Also, it's as a versatile design that can be used not only for portrait photos but also for photos of your hobbies, children's illustrations, and other variety of photos.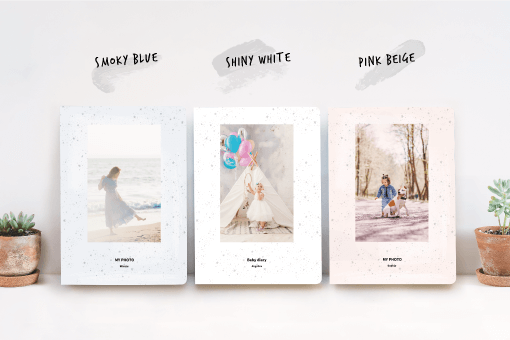 It's simple and easy to use
Introducing a simple design that is also popular for photo books.
This casual design will further enhance the attractiveness of your photos.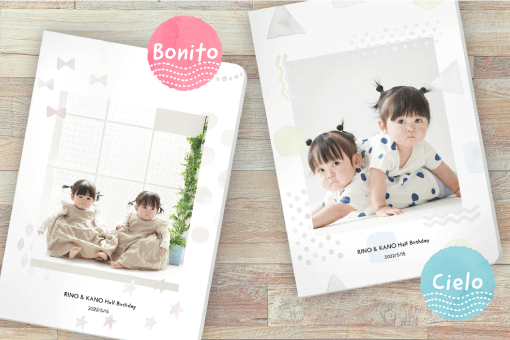 Design to color the anniversary
100th birthday celebration, festival, half birthday, 1st birthday, etc.Just add photos and the template brings the party atmosphere♪ Also great for organizing studio photos beautifully.
Use it as: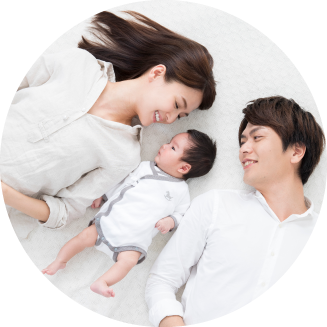 Children's
growth records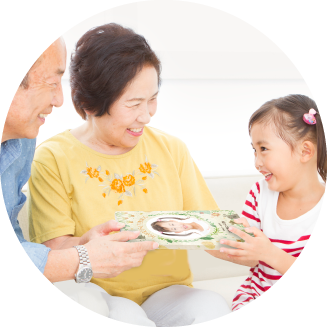 presents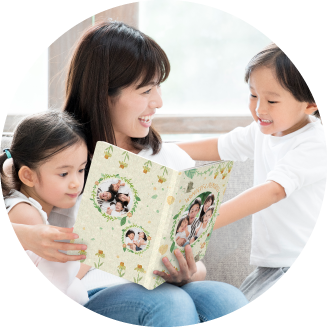 A book you can enjoy
with your child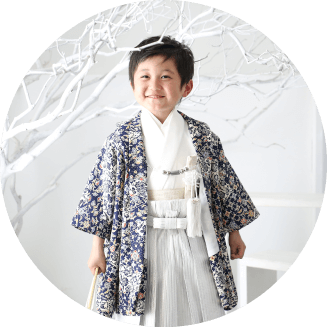 Make photos
look bigger*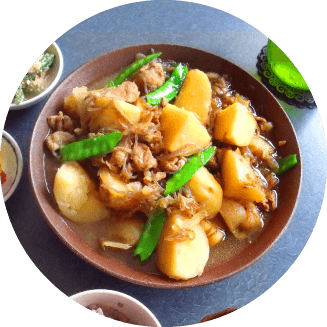 As a collection
of your creations*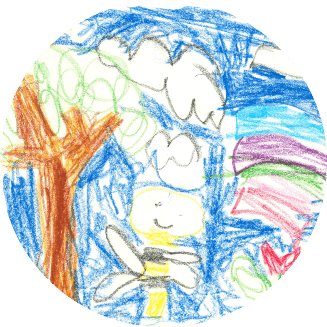 As a collection
of children's works*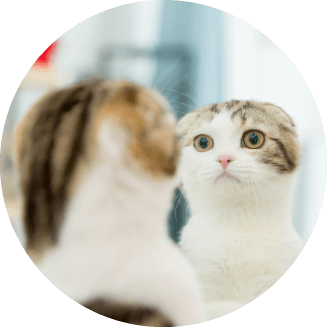 As a pet album*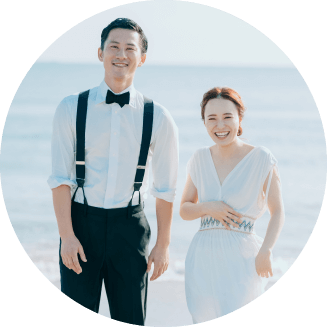 To bring together
the best moments*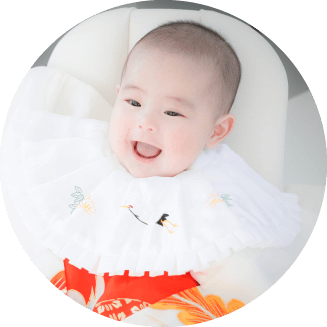 For anniversary photos*
Specs
Board Book
Size
[B5size]
18.2cm×25.7cm
Number of Pages
12 pages/16 pages
Paper Quality
[Cover]
Fine surface gloss raster + gloss PP
[Interior Paper]
Fine surface gloss raster
Printing
7-color printing/Canon's business printers DreamLabo 5000
Finish
Full-color
Binding
Lay flat
Price
12 pages JPY 3,700
+ shipping cost
16 pages JPY 4,055
+ shipping cost
* See here for affrordable Quantity Discount
Printing the Boardbook
Since each item is bound by hand, there may be some misalignment on the spine and the printed surface.Thank you for your understanding.