Easy to use with slim type of 2L size
"Stand Up Dest Calendar (Flip) / VERT",
has made its debut.
A new type of vertical calendar, perfect for SNS photos, debuts! Select from 2 types, "Circle" with cute taste or "Square" with cool taste!
How about making your original calendar with favorite photos!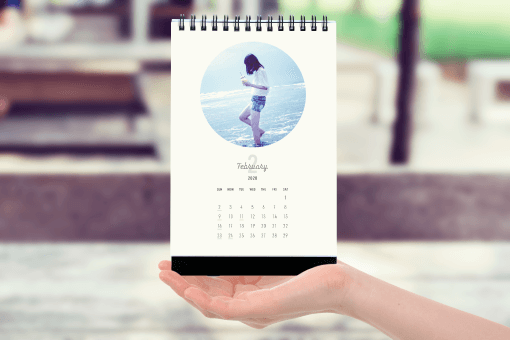 This size is perfect!
Comfortable compact size fits in the palm of your hand. The precious photos printed by premium printing are also beautiful!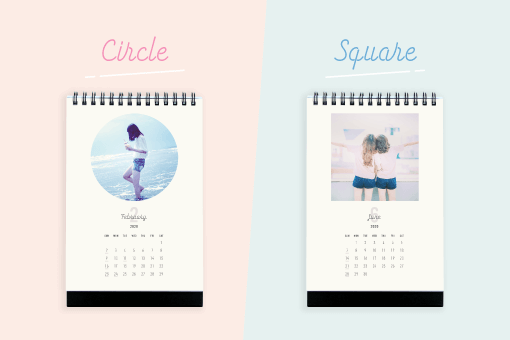 The frame with a mixed taste of cool and
a little bit of cuteness💛
You can choose from 2 types of "Circle" with cute taste or "Square" with cool taste. Both are perfect frames for SNS photos.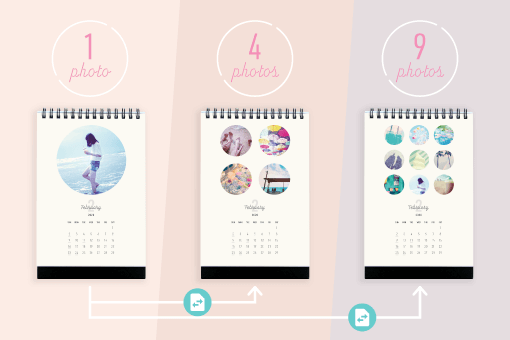 Selectable photo frames
You can choose from 3 types of the number of photo frames in the calendar: 1, 4, or 9 sheets! You can create a calendar with your favorite layout!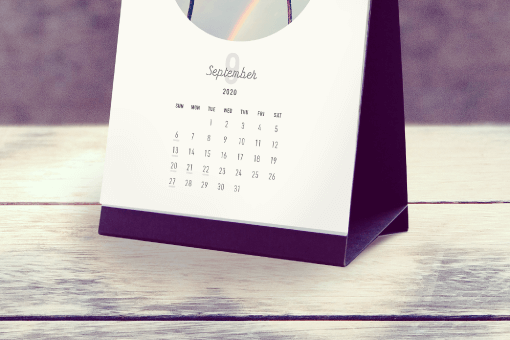 Trend font & natural base colors
The calendar font is a trendy narrow font! The base colors are natural and compatible with any photo.
Specs
Stand Up Desk Calendar (Flip)/VERT
Size
19.5cm×12.7cm×8.0cm
Number of Pages
16 pages
Paper Quality
Satin Paper
(Cannon Semi-Gloss Paper, showing gentle texture with a matte finish.)
Printing
7-color printing/Canon's business printers DreamLabo 5000
Finish
Full-color
Price
2L size 16 pages JPY 1,528
+ shipping cost
* Free shipping on 3 and more books via Airmail!
* See here for affrordable Quantity Discount
NOTE:
The number of pages is fixed by the template.